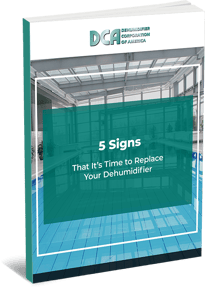 Is it time to replace your dehumidification system?
After nine to eleven years of working in a harsh environment, your dehumidification system can start to wear down and ultimately require a replacement but how do you determine when it's time to replace it?
Our guide lays out the warnings that it may be time to replace your wearing dehumidifier to ensure optimal performance. In addition, we will also guide you through:
Ways dehumidifiers support your infrastructure
How to increase the life of your dehumidifier
Options for consulting with a dehumidifier expert
Interested in learning more? Simply fill out the form to access a free copy of our exclusive guide, 5 Signs That It's Time to Replace Your Dehumidifier.