Indoor Farming: Ensuring High Yield, High Quality Crops with Custom Dehumidification and Air Quality Systems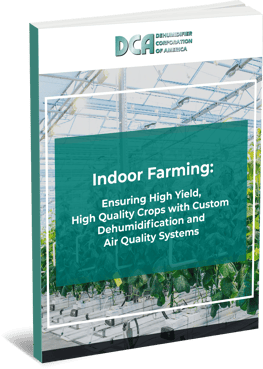 With a high quality indoor growing system, commercial growers can create perfectly ideal growing conditions. As a result, both quality and yield of their crop will see improvements.
DCA is an expert in creating custom dehumidification solutions for indoor growhouses for all types of crops. This eBook explores the factors to consider for achieving ultimate climate control, such as:
Temperature
Humidity
CO2 levels
Air quality management
Also included in the eBook is a growth stage chart highlighting different sets of variables to achieve maximum efficacy.
Interested in learning more? Simply fill out the form to access a free copy of our Indoor Farming eBook.