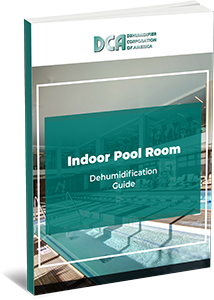 Controlling your indoor pool room moisture load, pool water and air temperature together will ensure the ideal conditions needed to protect the pool room structure from costly repairs from mold, mildew and corrosion. Selecting the right dehumidification system will help maintain the proper environment in your indoor pool room all year long.
Our Indoor Pool room Dehumidification Guide takes a look at:
The benefits of indoor pool room dehumidification
Types of dehumidifiers for each indoor pool room
Custom pool room dehumidifiers from DCA
and more!
Simply fill out the form to download your copy of the guide today!